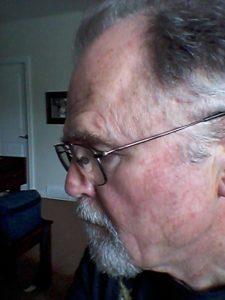 I have been drawing and painting for over twenty-five years. My formal academic education is in the sciences. However, a steadily growing interest in creating art led me to seek the long-term mentorship of a few senior professional artists. The wise and skillful guidance of these artists combined with my own study has given me another way of viewing the world.
I grew up on a farm, and I am now back living a rural life. I was taught to hunt by my father, and I continue to hunt.  My greatest love is bird hunting behind dogs, and the dogs have become more important to me than the hunt itself. The need to explore our interaction with nature, and how gundogs, with their feet in both worlds, mediate this interaction, is the basic driver of my art.
Flowing through all this are my sketchbooks and journals.  I am a compulsive diarist and my record is visual.  I create sketch journals when I travel, but sometimes I think I travel just to make drawings!